THE FOOD
"YUM"

is the go-to reaction.
Our chefs and leadership team take their jobs seriously. That means we work tirelessly to deliver impressive meals day in and day out. And we proudly do that at multiple schools, events, corporate cafeterias, and senior living facilities throughout the USA.
A True Culinary Experience
Here's what we strive to do every single day in our kitchens:
Wow you with what we put on the plate in both quality and presentation
Get a five-star review from diners every week
Keep communication lines open for any changes or improvements needed
Continually look for ways to reduce costs while still delivering high-quality service
Fresh, Nutritious Ingredients
Our chefs source and prepare meals with the freshest, highest quality ingredients, while still staying within your budget. They also have been trained to accommodate and adapt to a majority of food allergies or sensitivities within the standard menu along with creating adaptable menus when need be.
Made-From-Scratch, Mouth-Watering Menus
No one wants to eat the same meals over and over again. That's why our menus run on a seasonal rotation so you can look forward to your favorites and explore new dishes that you'll quickly fall in love with as well.
Tasty Yet Specific Dietary Accommodations
We make the following menu options available to give you the most diverse, flavorful dietary options. More options can be available upon special request.
Gluten free
Dairy free
Gluten free/dairy free combo
Vegan
Vegetarian
​Peanut free
Nut free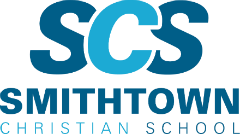 What our food critics say
"GKM has been a reliable partner in challenging times. Their excellent staff both onsite and in the corporate office are nimble and ready to tackle any obstacle. Most importantly, the food is great!"
– Smithtown Christian School, Smithtown • New York
Ready to offer a chef-made menu you can be proud of?
Let's start building!